Haringey (not to be confused with Harringay N15 – a suburb within the borough) is a borough of North London, England. The district is considered both Inner and Outer London, depending on whose geographical definition is taken into account. Haringey is made up of twenty two suburbs or areas, including Tottenham (home of Tottenham Hotspur FC), and Little Russia (shared with the adjacent Borough of Enfield). The borough's metropolitan centre is Wood Green. The borough's local governance is administered by Haringey Local Council. The entity has sustained lots of criticism over poor performance and management practices in the past, though many of those issues have been ironed out in the last few years. Like many of the other boroughs, Haringey too was created in 1965 through the London Government Act. The current entity incorporated three former districts. Given Haringey's location it shares borders with a total of six other boroughs, they are (clockwise order): Enfield, Waltham Forest, Hackney, Islington, Camden and Barnet. The borough is one of the smaller entities to form the British capital, with a total surface area of 11 square miles (29 square km).
A borough of contrasts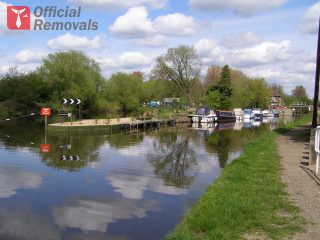 Haringey is a borough of many contrasts – social, geographical etc. Economically, Haringey occupies both ends of the scale – certain areas within the borough are amongst the wealthiest and most prosperous localities in England, while other suburbs are classified as the bottom 10% – the most deprived in the country. Of course, there are many 'normal' pockets across the borough which help alleviate the obvious differences between the two extremes. Geographically, Haringey is also a place of extremes. In the north and west the borough consists of wooded, high elevated ground of up to 430 feet above sea level. To the east, the land drops sharply making way to flat grounds which form the River Lea Valley. Despite its contrasts, Haringey is uniform in one thing and that is greenery – the borough displays plenty of green open spaces. Parks and green open spaces make up more than a quarter of Haringey's total area.
Local economy
Large portion of Haringey's local economy comprises of small to medium businesses. Up to 95% of local business is represented by small & medium companies (24 or less employees). These employ around sixty five thousand people (as per available stats) which is 2% of London's total employment. Forty percent of all people in the borough work for small & medium companies. If thinking of relocating your office or establishment to or within Haringey, why not use the services of trusted local movers in Finsbury Park N4, or one of the many reliable removal companies in N10 Fortis Green. Specialist office removal companies in Crouch End N8 are also known to provide efficient and affordable business relocation.
Housing in the borough
At the moment there are about one hundred thousand residences across the borough of Haringey. As per last known stats, they are broken down to:
46% owner occupied;
4% council rented;
8% rented through social landlords;
24% rented through private landlords;
Nearly sixty percent of all borough residents dwell in flats or apartments throughout Haringey. The borough is not experiencing high volumes of homelessness.
Brief history & main places of interest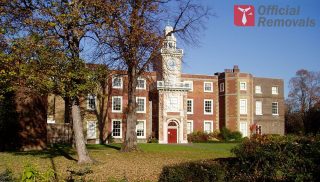 It is not known when exactly these lands were first inhabited, but archaeological evidence shows Stone Age and Bronze Age human activity. Before arrival of the Romans for their Britannia conquest campaign, these lands were occupied by a Celtic tribe known as the Trinobantes. Actual development of roads and infrastructure in the district began with the Roman arrival. Many of the key road arteries traversing the borough originate from ancient Roman roads and pathways. In the 5th and 6th centuries the Saxons moved in. Their chief at the time Haering whose name still lives to this day (the many placenames across Haringey). There aren't that many major places of interest in this particular London borough, but a few stand out. First there is magnificent Alexandra Palace – beautiful complex sitting on high elevated ground in the north of Haringey – perhaps one of the best look out points over London. There is also Bruce Castle – a grade II listed structure of medieval origin. Some of the more contemporary landmarks include Highpoint I – one of the first residential 'skyscrapers' in London (dating back to 1930), also Jacksons Lane – an arts and performance venue in Highgate.
---