We deal professionally with all types of domestic property relocations, including house and flat removals. It is well worth it to use a specialised moving service, even for those small scale relocations like one bedrooms and flats because one such option ensures every aspect of the process is taken care of properly. This has especially to do with all the small things which tend to get overlooked but are actually very important for a swift and inexpensive house removal. Our professional house and flat moving service in London is the comprehensive, yet cost effective solution you need. We will expertly organise and carry out the entire project from start to end, providing you with exceptional quality service worth your time and money.
Qualified removal teams – no damage or loss of valuables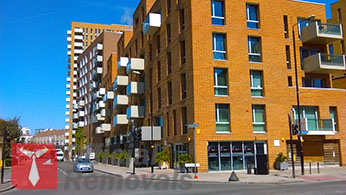 Careful handling and safe transportation of customer belongings is always a priority, even more so in the case of domestic removals in London, when we are usually dealing with objects of high sentimental value which must be kept safe at all cost. In light of this we have made sure that our removal teams are up to the task.
Our vehicles
A good quality removal service, domestic or other, needs adequate means of transportation. Because of this we maintain and operate a fleet of purpose-built transport vehicles of 3.5 ton load capacity. Our vans are cleaned at the end of each day, technically well maintained and tracked in real time through GPS. For large scale London house relocations, we are able to send out a number of vehicles to the address in order to complete the removal in a timely manner.
Additional options
We understand that people have widely varied requirements when it comes to moving house. Although we cannot physically account for all of them, we have done a great deal to meet the important additional aspects which usually accompany every home removal we handle in London, such as:
Bear in mind these are also available as separate services at very reasonable prices.
Being an artistic city, London is also a leader in the visual arts scene. Innovative visual designs presented in chic galleries or funky street surroundings draw heaps of interest from locals and visitors every year. London's visual arts sector currently represents 30% of the global art market. If looking for a unique experience in the visual arts, don't forget to look for the hidden gems in boutique and underground galleries around the city.