If you are looking for the right office movers to relocate your business to a new location, we can firmly state you have reached the right place and people.
Moving offices often turns out to be much more complicated than initially expected. It requires much time, resources and energy and if you want it to be done right, you would need an experienced, strict and motivated team of professional office movers for the job. That is the place where we step in to save the day. When it comes to office removals in Charing Cross, you would not be able to find a company you can trust more than us. Moving offices is not simply transporting a bunch of items from point A to point B. It requires planning, preparation, the right equipment and the choice of the right route on which it would be carried out, so that everything goes according to the highest quality and safety standards of the business.
Our trained and experienced staff is able to make all that happen for you. We guarantee that there is no better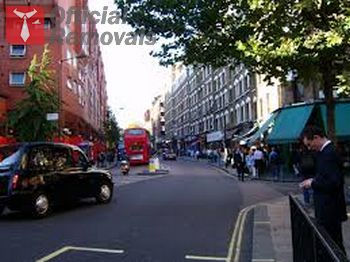 Charing Cross office removals service than ours. Our job begins when you first contact us on our customer service line or via the online contact form – our polite and knowledgeable specialists are available at all times, so do not hesitate to call or write to us whenever you decide. We will guide you through the initial phases of your office removal project, namely planning and preparation. We carry out each task according to an individual plan that we have tailored specifically for it. You can rest assured that all your needs will be met in that way. Next, we will arrange a day and a time when we would come to your old office, load your furniture and equipment and drive them to the new spot. We have no problem working outside standard working hours, at night and even in the weekends – the key factor for us is to disrupt yours and your employees working process as little as possible.
High quality packing supplies and service in Charing Cross WC2
Your sensitive office equipment and expensive furniture are all going to be carefully packed using high quality materials, supplies and boxes that will guarantee nothing bad is going to happen to them while on the road. Give us a call and we will arrange for your goods to be packed right before the office relocation. It will be done properly and on schedule.
Just tell us what you need and we will make it happen. Call us today to book your moving day and get a free quote.
Charing Cross is located in the WC2 postal district in the City of Westminster, Central London. Actually, Charing Cross is indeed the most central section of the present day capital and the place from where every distance in the capital is being measured. Charing Cross is home to the eponymous railway station, which is one of the busiest transport hubs in the capital at the present moment too. The area is always flocked by tourists due to its location.