We know how to move your office in a way that your business can only benefit from.
We specialize in office removals in Chelsea. We have an established reputation of being the leading local contractor providing only top quality Chelsea office removals and we stand by our reputation. We are known to work fast, efficient, safe and on some of the most competitive prices in the area. The fact that a large portion of our business in recent years comes from recommendations and we constantly receive positive feedback for our work from our commercial clients shows clearly that we take no chances with the quality of our work.
We would do everything that it takes to meet all your requirements and carry out your office removal in a way that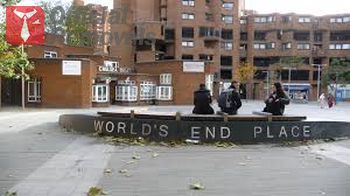 would be most comfortable for you, your employees and clients. Moving your office is a great way to expand your business and clients base and you should not let that be ruined by inadequate office relocation. Our employees are all trained to carry out the tasks they have been hired for in an efficient and safe manner, so that no damage is sustained by your furniture and equipment during the transportation process. What is more, we always reassemble the items we transport on the new location and make sure to arrange everything to the preferences of our clients. If you have any instructions for us, make sure to inform us while we are tailoring the individual plan for your office removal. On the other hand, our polite and knowledgeable specialists will consult you about the best strategy that is to be employed for your project. You can totally trust their experience and expertise and we guarantee that you will not feel let down in the end.
Testimonials from our clients
---
"I have always dreamt of living in Chelsea so I was extremely thrilled when I started to plan to move there. There were so many things I did not think about but the company's professionals guided me through every step of the process and they shared their experience and time so that I can start living my dream as soon as possible."
Benedict L. – 9 October 2016
---
"Most professional moving services in Kensington are overpriced since the area itself is quite pricey. You, however, are one of the few that still offers competitive rates. There were a few additional costs that I was not prepared for but your team was quite understanding and they lent me some extra time to cover them."
Mary J. – 31 March 2016
---
If you want to have the best office removal experience that is offered by professional contractors in Chelsea, just give us a call. We are here for your comfort and to ensure that your business sets on the right direction after you relocate your office. Contact us today for one of our all free quotes.
Complete commercial man and van services
We have the necessary assets to carry out both large and small business relocations. In fact, we are one of the few contractors in Chelsea, who have the tools to easily and safely haul heavy duty commercial items such as production materials, manufacturing machinery, laser cutters, delicate office equipment, bulky and heavy furnishings and etc. So, don't worry about the scale of your commercial move as we are fully prepared and equipped to handle it in full accord with your demands and complete it within the predetermined timetable.
Chelsea Bridge is perhaps the most noted landmark in the district. It was opened to the public during the late 1930s and was designed by G. Topham Forrest and E. P. Wheeler. It replaced Victoria Bridge which was also known as Old Chelsea Bridge. The current crossing is 101 metres long and 20 metres wide, and is recognised as a Grade II structure by the British authorities.