If the circumstances require that you move your office out of its current place, you would need a reliable and cost-effective service to help you carry out this otherwise stressful task in a hassle-free manner. That is why we are always here for you, your clients and employees.
With us, you will not suffer the disturbances and losses that usually go with office removals in Clerkenwell and any other area for that matter. We are good at our job and we are always happy to have a chance to prove that. Over the course of the several years since we have established our company, we have had the opportunity to carry out a huge number of office removals in Clerkenwell. We have not failed the expectations of even a single client of ours and that is why now we are known as the most reliable locally owned and operating professional office removal company.
We operate a fleet of modern transportation vehicles, both small and big, fit for any task no matter what its size or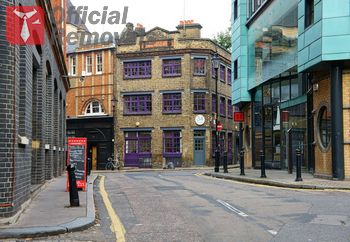 nature is. All members of our staff have gone through a rigorous training program that comes to ensure they are acquainted with all details of an office removal job. Even if you need to have your office relocated in a time-span that seems impossible, do not worry – that is why we are here, to make the impossible happen for you. Our schedule is flexible and we are used to working at night or even in otherwise no-work days. It is important to resume your work as quickly as possible after your office has been moved, and for that purpose we will create an individual plan for your relocation that will allow you to continue your work without interruption.
Licensed commercial cleaning in EC1 for your end of tenancy
When you are vacating your commercial premises, you can count on us not only to collect your furniture and equipment, but also for your end of tenancy cleaning in Clerkenwell. Our polite and licensed commercial cleaners will do whatever is necessary to complete the job on schedule, thus accommodating your office moving out at best. Get in touch for further details and a free no obligation quote whenever you need one.
Office relocations are not something to be afraid of when you have namely us for your professional moving company. We will take the worries and the stress out of the equation of your office removal, and we would do it on pretty reasonable prices. So, there is no reason to hesitate, give us a call today.
Clerkenwell is a Central London district that had long and fruitful traditions in watchmaking and watch repairing trades. It is also well known for being the London's Little Italy throughout the 19th century. The former Art Nouveau gin palace the Fox & Anchor, The Hope, and the Cock Tavern are prominent pubs in the area. Clerkenwell is also known for being home to a number of great bars and restaurants.