Office removals are not necessary complex and full of stress and strain, causing much trouble to you and your employees and alienating clients. If you call us immediately after it is certain that your office needs relocation, you will save yourself all the hassle.
When it comes to office removals in Dalston no one does them better than us. We are a company with traditions in the field and we are known among the local community to deliver the most comprehensive and cost efficient office removals in Dalston. We are ready to tackle any tasks we have been called for and we always do it with the same amount of precision, professional care and effectiveness, so do not hesitate to contact us today and get our team of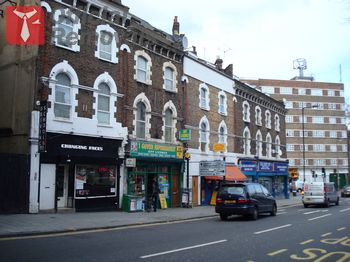 expert professional movers come to your work place and move it to its new location. We guarantee that after we are finished, it would be impossible for anyone to tell that your office has been recently moved. Yes, we are that good.
Our solid reputation has been built with much hard work and dedication from our team. Most of its members are with us since the beginning and they have a vast working knowledge of the area you can trust. No matter how problematic your project might seem at first they will most certainly come up with a solution that will make it hassle-free. Their methods are proven to work and they are proven to be effective in terms of results, resources and time. That means you will save both time and money by calling us. Combined with the reduced stress and worries, this makes our office removal service your best choice when you are relocating the headquarters or a local branch of your company anywhere in the vicinity of Dalston.
Contact us today – via phone or over the internet through our online contact form – to get a free quote or to book the date and time for your office removal project. We promise that we will not let you down. And we always keep our promises.