Moving offices is quite a complex and demanding process, which must be handled with precision and expertise. If you want to avoid any costly delays, or unexpected setbacks during your planned office removal, then perhaps you need to take the guesswork out of moving and secure the services of a specialised, locally based moving company such as Office Removals East Finchley.
We are arguably the most professional, attentive and efficient office movers in the entire N2 area, and our results speak for themselves. We have extensive service expertise, and sufficient technical capacity, which means we can expertly organise, carry out and complete successfully your office removal and keep everything on track, and within budget.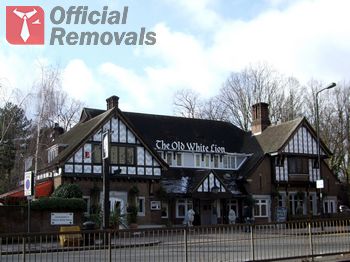 Office Removals East Finchley will make the entire moving process quick, efficient and hassle-free for our customers, as we will deal with all aspects, concerning the office relocation accordingly and cancel out the margin for error. Since we provide the most reliable and risk-free office removals in East Finchley, your office contents will be handled and transported with all due care and attention, as we need to avoid damage or misplacement of your items at all costs.
Our attentive and highly skilled mover teams will ensure safe handling and damage-free transportation of your items from A to B as they will also do the packing, securing and loading. If required, we will supply high quality, industry grade packing and wrapping materials in order to protect delicate electronics and expensive furniture from damage during handling and transportation. When handling your office contents, our mover teams will be extra careful not to damage the interior of the premises you are vacating.
We own a fleet of transport vehicles of different payload capacity, which means we always have the right van for the job. Our mover vans are fitted with skates and trolleys in order to speed up the loading and unloading process, which makes our office removal services in East Finchley highly efficient and genuine value for money. The entire moving process, from start to end, will be supervised by a qualified logistics expert, who ensures every stage of the removal is carried out properly and completed timely.
Our East Finchley office removals are adequately priced, and will not be a burden for your company budget. We are fully licensed and insured and work in accordance to all industry health and safety regulations and also offer week round servicing.