If you don't have the time, means or desire to deal with your own office relocation, which is perfectly understandable, then let us handle the job for you professionally by all means.
Trying to juggle between running your business properly and organising a full scale office removal is going to get you nowhere fast. If you want your office moving woes resolved once and for all, and with professional pace and efficiency, then waste no time and get in touch with us – Office Removals Hanworth.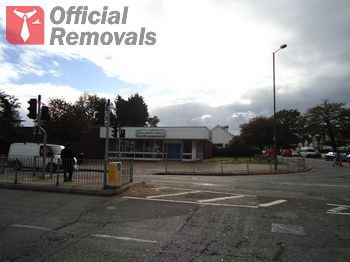 We are a locally based, removal services company which specialises in professional office relocations of all types. There is no job too big or small for us to handle. Our technical capacity and industry expertise have made us a natural choice for the local commercial scene, as we can provide each customer with the desired level of attention, affordability and punctuality, which is what office removals are all about really.
We try to serve each customer accordingly through personalised approach and customised service provision that best covers their moving requirements, and meets their budget constraints. We have been in the industry for long enough to know that there are no two office removals alike and being efficient and professional on all jobs is the only way to cover specific requirement and criteria. Furthermore, our individualised customer approach and customisable removal solutions are perfect and never miss their mark.
In order to gain an even more detailed insight and get a better understanding of your requirements, concerns and considerations to do with the office removal, we will walk you through each stage of the process and explain how and why we do things.
Office Removals Hanworth works with specially trained, dedicated mover teams who have the skills and expertise to handle each aspect of the relocation with professional pace and efficiency. Our removals are supervised by a qualified relocation specialist, who coordinates team efforts and ensures everything goes according to plan and schedule.
We provide our customers with reliable and convenient week round servicing and flexible booking hours, including weekends and public holidays.