Rushing or neglecting projects is hardly the best way to manage a business, and savvy owners and seasoned managers are quite aware of this. Cutting corners usually gets one only so far, before issues start to come up. One complex, high responsibility project which deserves undivided attention and shouldn't be rushed at any cost, is your full scale office relocation.
If you were planning office relocation for your business, then you would know how vital it is to plan everything right and account for as many issues as possible. Cutting corners during the office relocation will only cause more issues, so keep everything in check and invest the required time, effort and resources. If you don't have the time or means to deal with one such project, but at the same time you want the entire removal to be completed timely, and within budget, then don't worry as we, at Office Removals Harmondsworth, are quite serious about our job, and never cut corners or rush any of our office removal jobs.
We specialise in all types of professional grade office removal solutions and also provide certain commercial removal services, all at reasonable prices, and with guaranteed results. We will take care of the entire removal from start to end with professional pace and efficiency, just as customers expect us to. There will be no cutting of corners or compromise on quality, punctuality or professionalism.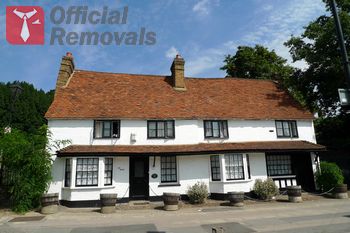 We know how crucial it is for business owners to complete the removal timely, and within budget. Because of this, we will do our best to have everything wrapped up and ready to go within the shortest time possible, and with minimum disruption to your staff duties and daily schedule.
Officially, the best way to move places in UB7
Private and business customers based in Harmondsworth UB7 can turn to Official Removals for the most efficient and affordable moving solutions available in the area. We are dedicated, experienced and highly professional in every aspect of our work. No matter how small or big the job at hand, rest assured your property removal will be handled with the due precision and efficiency.
We employ qualified drivers and experienced porters who deal with everything from A to Z;
We provide fair pricing based on accurate quotes without any hidden fees;
We come out for free job viewings and onsite estimates;
Office Removals Harmondsworth works with specially trained movers, who have the skills and qualification to handle exceptionally all aspects of your office removal and ensure no damage and speedy, cost effective transportation of your office contents from A to B. We can provide customers with a fully comprehensive end to end servicing and ensure every stage of the relocation is handled according to plan and schedule.
Harmondsworth is a village-like area on the outer fringes of West London, part of the Borough of Hillingdon (near the M25). The village has preserved two notable medieval buildings (indication of its ancient origins), they are the local church and a specially restored barn. The local recreational ground is the parkland along River Colne.