There are many reasons why people choose to move home. However, some of the most common of them involve around getting a new property that is:
More spacious
Smaller (when the kids leave the nest)
Easier to maintain
Of a higher market value
If you want to relocate for one of these reasons, you should probably consider moving within your neighbourhood or within the London Borough in which you are already living. That may sound quite boring to you but it has many benefits.
Stay close to your job and friends
One of the hardest things about moving into a new home is getting used to your new surroundings and starting a daily routine. However, if you choose to move locally you will remain close to your friends and old neighbours. Also, you will not need to dramatically change your day-to-day activities or your route to your workplace. In addition, if you have children, they will be able to continue attending their old school. That can greatly reduce the stress that comes with every home relocation.
Same area, better opportunities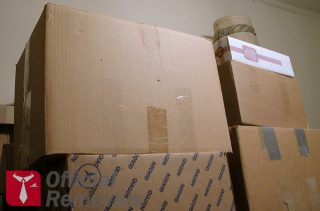 Let's say that you are living in the London Borough of Greenwich in a district like Charlton SE7 or Eltham SE9 but you are not happy with the size of your current home. If you invest in a larger house in Greenwich SE10, for example, you will get access to more quality amenities and better shops without even having to move out of the borough. What is more, Greenwich is much better connected to the city centre than most other areas in South East London. Therefore, before you start researching random districts in the city you in which you are living, consider the options you have within your neighbourhood. That is certainly a solution which you should not overlook or underestimate. Sometimes the answer is simpler than you think.
Easier and faster relocation
A local move always takes less time and efforts compared to a long-distance relocation. Well, you will still need to pack all of your belongings and plan every single step of the relocation. Believe it or not, you may even need to hire a moving van if have too many items or bulky furniture. Still, the distance between your old and new homes will be short which will certainly make the relocation less painful and stressful than the usual.
Save money
The most obvious advantage of a local move over a long-distance relocation is that it will be cheaper. Even if you choose to hire a team of movers or a moving vehicle, your overall expenses will still be lower as the vans will consume less fuel. Also, you can move most of your boxes and smaller furniture pieces using your own car.
As you can see, a drastic change is not always necessary when moving home. If you like your present neighbourhood, stay in it or close to it. In that way, you will enjoy all the things you love about it and get a few extra bonuses.
---