If you are looking for an office removal contractor who can take care of every need of your business why it is on the move to a new place, you have definitely reached the right people. Our wide array of comprehensive services will make your office relocation stress and strain-free and on top of that, you will not have to spend huge amounts of money for moving your office, since we work on some of the most competitive prices in the area.
All removals are unique, and when it comes to office removals, this statement is particularly true. Fortunately, we are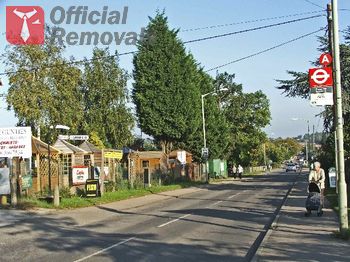 not just any contractor doing Crews Hill office removals. We are a company that specializes exactly in that type of tasks and we know how to tailor an individual plan specifically for you. You will not have to worry about anything, since our professional removalists will take of every little detail of your project for you. They will take into consideration the size of your office, the amount and kind of furniture, equipment, decoration and archives that are in it, any specific preferences of yours and requests that you have made and they will carry out the task in a way that will best suit all those requirements. We do office removals in Crews Hill like nobody else.
In addition to our experience, professional attitude towards the job and our impeccable work ethic, we are always ready to walk an extra mile for you. We will try to best fit your schedule, so that you and your employees have peace of mind and you will be able to carry on your work without any major disruptions that might cause loss of business and money for you. Our team is used to working outside standard hours and even on weekends and holidays. Their efficiency is pretty high and no matter how big your moving project is, and what possible obstacles they might encounter in the process, they will be finished on time. Do not hesitate to call us today and book your hassle-free office removal experience now.