We will move your office and we will do it in the best way possible. We have never failed to live up to the expectations of our clients and we do not plan to do anything different with your office removal project. We are a company you can trust completely, just like many of the commercial clients in Deptford we have had over the course of the past several years. If you want an office removal experience carried out up to all the highest standards of the business, with the best results and without all the stress and the hassle, not to mention the financial losses that office removals usually cause we are the right people for you.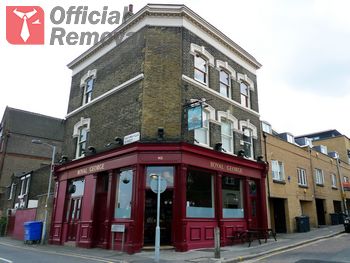 Deptford is one of the most dynamic districts of London. This is the place where 15 Rock Against Racism concerts have been held and the Albany Theatre is known to have always been the center of radical community arts and music.  It is also a place with historical value with a large number of old buildings still preserved and reconstructed. Many of them have become traditional landmarks of the district. The business in Deptford is also thriving, which leads to the need of a responsible and reliable moving contractor who can take care of the needs of local business owners like you. This is the place where we step in charge.
When it comes to office removals in Deptford no one does them better than us. We have all that is needed to carry out Deptford office removals and achieve the best results that are to be expected. We drive a fleet of up to date vehicles with different sizes that will suit the needs of project, no matter how big or how small it is. We have a trained and energetic staff that takes all tasks seriously and on top of that we work on some of the most competitive prices in the area. It would be hard to imagine a combination better combination than that.
Call us today to book your moving time and get one of our free no obligation quotes.