The key factors of any office removal are good planning and efficient timing. Ensuring the relocation goes according to plan and schedule is the only way to minimise moving costs and cancel out the margin for error.
Usually though, business owners and office managers are too preoccupied with day – to – day business commitments and staff duties, which take the better part of their day, and, organising the office removal gets pushed further down their to-do list.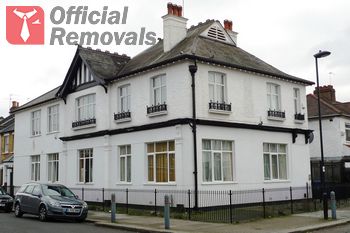 One way to ensure your office removal is carried out according to plan and schedule, and with no risk of damage or costly delays, is to have everything organised and handled professionally by Office Removals Edmonton. The company is an established removal services provider, which specialises in all types of office and certain commercial relocation services.
We have the necessary industry experience and technical expertise to cover both general and specific customer requirements and organise the most efficient and affordable office removal service, and cover our customers' removal requirements to the best of our ability. Taking the risk of out of office removals is one of our main priorities. There are certain factors and issues concerning full scale office relocations that must be covered and accounted for, and we have done so in order for customers to receive punctual, attentive and highly efficient removal service that is really worth it.
Avoiding damage or misplacement during packing and transportation is essential as office equipment, electronics and office furniture are quite expensive and must be kept free of damage during all stages of the relocation. In order to do this, Office Removals Edmonton works with specially trained, professional movers, who possess the necessary practical skills and technical expertise to deal effectively with things like sorting of items to be moved, ensure proper packing, labelling and listing of office contents being moved, and of course safe handling and efficient loading of items which ensures damage-free transportation.
We are а professional service provider, and, as such, we are more than capable to cover all stages of the office removal and provide customers with complete end to end servicing.
Have your moved completed in a timely manner
To date we have never failed to meet a deadline. We have attained this amazing achievement by always being ready to walk the extra mile and work round the clock if the Edmonton business relocation for which we have been hired demands its. So, if you are facing a time sensitive commercial removal don't be hesitant to contact us because we are man and van contractors who aren't afraid of tight timetables. Even more, we are ready to promise you that we will finish your move with time to spare.
All Saint's Church is one of Edmonton's most popular and visited landmarks. Most of the edifice dates back to the 15th century which is why it is classified as the oldest building in the district. The former Edmonton Central Library is another prominent local structure which attract tourists. The facility function for almost a century (1897 – 1991) until it was closed by the local authorities.