Moving offices is a rather complex project which can easily spiral out of control and leave you stranded halfway through the relocation with less money than you had before, and further away from your goal. Why are office removals so complex and demanding? Well, for starters there are just too many things that can go wrong and covering all bases so to speak, is not easily done when you have to divide your attention and efforts between running your business effectively for the time being, and organising a full scale office removal. More so, the larger office you have, the more issues and considerations you need to deal with in order to ensure a smooth relocation. On the same note, relocating a larger office will physically require more time, effort and resources – assets which aren't easy to find these days.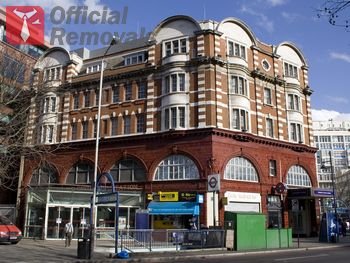 One of the most adequate ways to resolve the situation and ensure your relocation goes according to plan and schedule, and doesn't leave your budget in taters, is to look for specialised office removals in Elephant and Castle. There are many removal companies out there, and finding the right offer might seem a little hard and time consuming, but we can save you the effort and time in sifting through endless service offers and promises of outstanding results, as we can guarantee you professional grade office removals, and give you a genuine assurance of safe handling and efficient transportation of your office contents and equipment.
We are locally based and managed, specialised removals company, which can offer you a wide range of cost effective yet highly efficient office and commercial removal services at moderate prices. We will deliver results which are worth your time and money and deal with all stages of the removal from start to end.
Comprehensive service coverage is crucial for our customers and we have ensured that you receive professional advice, technical assistance and genuine care and attention throughout the entire process. Don't forget – when it comes to professional grade, top quality office removals in Elephant and Castle, we are the trustworthy, affordable partner you need.