Moving your office to another location in search of better business opportunities and more customer exposure is a wise decision, but the issues and costs involved in full scale office removals can make the whole process extra complex and demanding.
If you don't want your office removal to become a costly ordeal, then perhaps you should look for specialised office removals in Greenwich and have the whole project organised and carried out by qualified professionals.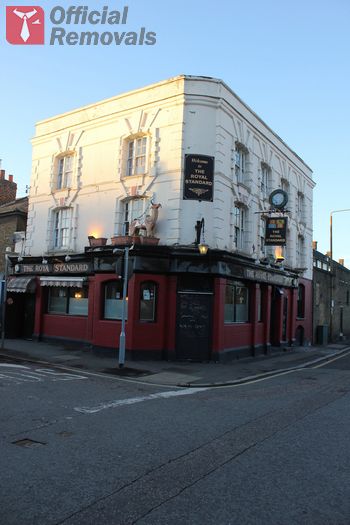 When looking for the most efficient and cost effective removals in the area, by all means make us your top choice of service provider, as we can handle your entire office removal from start to end, and ensure professional and timely completion. Efficient planning and scheduling of your office removal is essential, as failing to meet certain deadlines or prolonged business downtime can amount to lost profits and some unhappy customers.
In order to avoid such costly delays, we will schedule and organise your office relocation in such way as to have everything completed within the shortest time possible and with minimum disruption to staff duties. If necessary, the relocation can take place out of business hours or on weekends and make the process even swifter and more manageable. Office relocations are complex procedures and usually require more time, effort and resources than initially anticipated. We are quite aware of this, and in order to plan and organise everything properly, we might suggest conducting a preliminary job viewing with one of our logistics experts, who will discuss with you each step of the process and explain why and how we do things.
24-hour assistance
You can turn to us at any time of the day as we maintain a round the clock customer support centre. Our consultants are cooperative and competent professionals that will answer to all your questions, provide you additional information about our work ethics and us, and present to you your personalised and free quote. If you are already working with us, our advisors will gladly give you an update about the progress that is being made on your commercial removal in Greenwich, SE10.
If there are additional requirements or concerns on your behalf, please be sure to discuss those with our specialists, and we will do our best to meet your specific needs and budget limits. Professional, and highly efficient office removals in Greenwich are our job, and we take our job very seriously so you can receive seriously good removal solutions that are worth your time and money.
We provide punctual week round servicing and convenient booking hours which work around your schedule and availability.
We operate throughout the district of Greenwich, SE10, and its surrounding areas. The district has an estimate population of 30.500 people and lies in the Royal Borough of Greenwich at about nine kilometres from the noted Junction of Charing Cross. The Royal Observatory is unequivocally the most famous landmark of the area. Commissioned by King Charles II in 1675, the structure stands on a site that was chosen by renowned English architect, Sir Christopher Wren.