Alright, so you have decided to move your office to another location in order to get more business and increase profits. So far so good, but what about organising the actual relocation?
Office removals are quite demanding and require some quick thinking, a good dose of managerial skills and lots of effort and resources. Investing so much of your assets in an office removal project can become a problem, as your business will also need attention, time and resources in order to run effectively for the time being.
Perhaps, by now, you have realised how invaluable specialised removal assistance really is, as dealing with the entire project all on your own is likely to end up costing you too much. Office Removals Grove Park can offer you an adequate and affordable alternative to dealing with the removal on your own, and that is to use our highly efficient office relocation solutions, which guarantee you cost effective, professional grade servicing and timely completion of the entire job.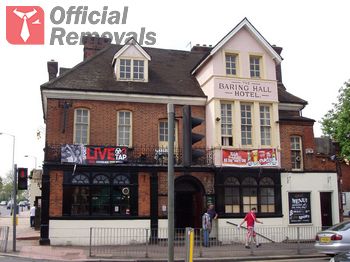 We understand that business owners have many concerns and worries about their office removal, but we are here to dissipate those and help you in every way we can. We have the necessary industry experience and technical capacity to plan, organise and carry out your office removal, regardless of how elaborate or complex the job, and ensure top quality results, and no extra costs or hassles.
Being a professional service provider, Office Removals Grove Park must avoid damage to expensive office contents at all costs, and in order to do this, we work with specially trained, professional movers, who are extra careful and take every precaution when handling and transporting your office equipment and furniture. There is no room for error when it comes to pro grade office relocations, therefore our expert mover teams will take care of all prep work, like sorting, packing, securing and loading of your office contents as they need to ensure efficient, damage-free transportation.
Our removals are supervised by a qualified relocations specialist, who ensures all stages of the removal process are carried out according to plan and schedule.