Moving offices involves detailed planning and efficient timing. Usually, office relocations also cause a certain amount of downtime for the business that is being relocated. Specialised office removal services are a good way to have the entire project organised and handled by qualified professionals, which will give you and your staff a break from having to deal with the removal, while trying to manage your business effectively. Using specialised service options from the most efficient and affordable local removals companies like Office Removals Hackney Marshes, will also save you some serious money from preparation work and transportation, as we will expertly cover all stages of the removal, from start to end, so you can focus on more important things like running your business for the time being. Efficiency and timely completion are essential for our customers and their business, as every hour of costly delays translates to lost profits and unhappy customers, not to mention the penalty fees for vacating the current property late which can also be the cause of some headaches.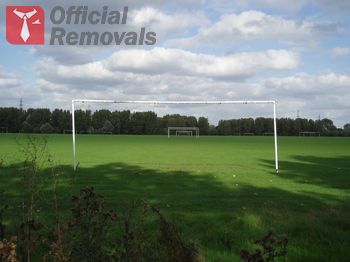 With us though, there will be no such issues, as we will have the entire removal completed timely and within budget. The actual prep work and transportation will be carried out with professional pace and efficiency in order to allow for minimum disruption to your schedule and staff duties.
Our aim is to have you settled and ready for business, at your new address as quickly and painlessly as possible. Office Removals Hackney Marshes works with specially trained, professional movers to ensure safe handling and damage-free transportation of expensive office equipment, furniture and machinery. Avoiding damage of items during handling and transportation is absolutely crucial, and the movers will take every bit of care when packing, securing and loading your office contents. Our mover teams are punctual and well organised, with them there is no fussing about or cutting corners as, we need to provide every customer with highly efficient, affordable office removal solutions that get the job done right.
We are fully licensed and insured, and work in accordance with industry safety regulations.
Best equipped man and van technicians in the area
Your commercial relocation in Hackney Marshes will be organised and carried out by our crew of well-trained, skilled and hard-working packers, carriers and drivers. We have provided to our employees the best and most efficiently packing supplies and instruments as we emphasise on safety and don't want to leave anything at chance. Don't worry about the lifting of your heavy belongings as we use first grade forearm forklift and hand trucks to lift and load large and weighty items. In many ways it is because of our movers that we are the number one man and van company in the area.
Hackney Marshes was one of the few London districts to host the 2012 Summer Olympic Games. The area are the location of a portion of the Olympic Park which after the games was converted into the Queen Elizabeth Olympic Park sporting complex. The district is also home to the Hackney Marshes football pitches, a site that comprises of 88 full sizes football grounds which host an estimate of 100 matches from various amateur leagues during weekends.