When moving your place of business to another location seems like a mammoth task, then perhaps we at Office Removals Hampstead Garden Suburb, can give you the extra leverage and power to get the job done right, and save you from excess costs and hassles.
We are a locally based and managed, professional removal services provider, and we specialise in all types of pro grade office relocations, regardless of their size or complexity. Whether you are moving your office just a couple of floors up, or shifting your workplace to another area or city altogether, we will be there to make the process smoother and more efficient, and save you some serious money too, while we are at it.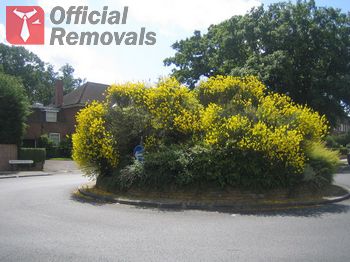 Our expert mover teams have the necessary skills and expertise to deal with all stages of the removal process from start to end, and will do their best to provide you with punctual, attentive servicing that keeps your expensive office equipment and furniture free from damage or neglect. Our removals are supervised and coordinated by a qualified relocations specialist who ensures all stages of the removal process are handled according to plan schedule, and in accordance to applicable industry safety regulations. Your office relocation will be scheduled for a suitable time, as to allow for swift loading and transportation of your office contents from A to B, within the shortest time possible and with minimum disruption to your staff duties or other occupants and businesses on the premises.
We also aim to complete your office relocation and have you settled at your new address as soon as possible, because every hour of business downtime translates to lost profits, and we are here to make sure everything is completed timely. Office Removals Hampstead Garden Suburb can offer customers a number of additional service options such as single item office removals – a good service for when you need to quickly and inexpensively shift things like servers, water coolers and photocopiers from one place to another.
We also carry out clearance of redundant or damaged office electronics cluttering your work place.