Office relocations are complex procedures, which can quickly spiral out of control and end up costing managers and owners too much in time, effort and resources. If you want to avoid any costly delays or damage to expensive office equipment, and still have everything completed on time, and within budget then we have what you need.
We can provide you with the best office removals in Harrow, and ensure your office relocation is made smooth and manageable for you and your staff. We know professional office removals inside out, after all we have been in the industry for quite some time and are well aware of what customers expect of a top-quality office removal service that is worth their time and money.
When you book your office removal service through us, you get certain assurances and a genuine promise of safe handling and efficient transportation of your items from A to B. You will be serviced by attentive and diligent movers, who will handle each aspect of your office removal with professional pace and efficiency. Our mover teams are well-trained and will go about their work in a structured, well organised fashion. We will try and have everything wrapped up and ready to go within the shortest time possible and with minimum disruption to your staff duties and other occupants or businesses on the premises. We need to be out of there, and have you settled at your new destination as soon as possible as this will reduce your business' downtime and minimise lost profits.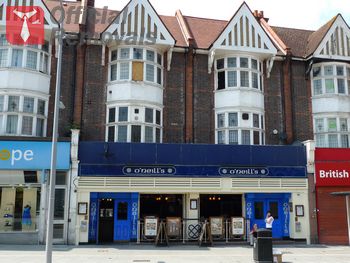 Our movers will take care of the entire relocation from start to end, they will do the packing, securing and loading of your office contents. The movers will also assist you with unloading, unpacking and distribution of items at your new address. If you are moving the contents of multiple or identical offices, the movers will also label and list the contents of each office space in order to make sure nothing is lost or mixed up along the way.
We provide the best office removals in Harrow, because we genuinely care for your business.