Office relocations can become a serious problem when they are conducted on a very short notice, or when they are plagued by insufficient planning or cramped budgeting.
If you are looking for a better, more efficient way to move your office from A to B, and have everything completed properly and timely, then you have come to the right place as Office Removals Hatch End can provide you with a wide range of cost effective, highly efficient office removal solutions, able to cover general and specific moving requirements in a professional and attentive manner. Whether you are moving your office a couple of floors up the same building, or shifting your entire workplace to another area or city altogether, you can count on us to provide you with the right type of service at the right price.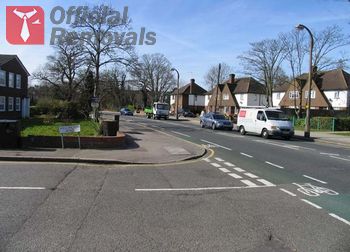 There is no job too big or too complex for us to handle, as we have the necessary technical capacity, manpower and industry expertise to ensure all aspects of your office removal are carried out according to plan and schedule, and within budget. If you have elaborate or large scale office moving requirements, it might be a good idea to conduct a preliminary job viewing with one of our qualified logistics experts, who will walk you through each stage of the process and discuss with you any specific requirements or concerns you may have about the removal.
The more information you provide us with the better, as being aware of your exact requirements will help us customise our services in such way as to meet your expectations. Avoiding damage and misplacement of items and equipment along the way is crucial, and in order to cancel out the margin for error, Office Removals Hatch End works with highly skilled, professional movers who know how to carry out each stage of the removal accordingly. In terms of transportation, we have everything covered and under control.
The company owns and operates a large number of technically sound transport vehicles of different payload capacity, which translates to speedier, flexible and highly efficient removals, and reduced service costs.