If you had been planning your office relocation for a while, then perhaps you have all angles of the situation covered, and everything under control. Indeed, it all seems fine until moving day, when things usually change dramatically. This is not to say that you cannot manage the situation on your own, or that you did a bad planning job, but quite the opposite actually.
Full scale office relocations are complex procedures, which rarely go according to plan and schedule, so even well prepared business owners or office managers can easily get caught out and fail to account for certain issues and considerations. There is no need to wave the white flag though, as office removals can be beaten at their own game but you need the right allies, and that happens to be us. We specialise in all types of professional office removals, and consider ourselves to be the most efficient and affordable service provider in the area. We have the bragging rights for the best office removals in The Hale, because we earned it, through dedication, hard work, training and long hours of devising service formats that give customers the required results, without burning a hole in their budget.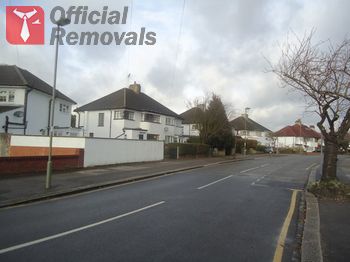 When you have your office removal handled by us, you get punctual and reliable servicing and expert advice, you get efficient and attentive work practices, and a guarantee for safe handling and damage-free transportation of your office contents. And everything is backed up by quality and professionalism. We are quite serious about our job – which happens to be the best office removals in The Hale, and we want to make more customers part of a better, more efficient office moving experience, which will leave them with money to spare, and undamaged, intact items and equipment – just the way it should be. Our punctuality and reliability are unrivalled, we will take of the entire office removal from start to end, and ensure each aspect of your office relocation is carried out timely and within budget. Punctual, week round servicing and great prices, are all part of the service.
Most reasonable prices in The Hale, HA8
Note that you don't have to break bank in order to benefit from our services as we work with affordable prices which we form by taking into account the one of kind specifications of each commercial relocation in The Hale for which we are contacted. We have chosen this pricing method because it makes us an accessible company which everybody can afford to hire. We also offer mid-week and special discounts. Learn more about our reductions by contacting our consultants by telephone or e-mail.
The area was served by the Mill Hill (The Hale) Railway Station which was established in 1906 and functioned until its closure during the late 1930s. Today, the district is linked to the other parts of the capital by the nearby Mill Hill Broadway Railway Station which serves the Thameslink from the National Rail Network and provides transportation services to over 2.5 million people on a yearly basis.