Office relocations are usually a hectic time for the business owner or a manager, who is dealing with the situation. A full scale office removal will require some decent planning, and efficient timing, not to mention a good dose of financial resources and lots of determination.
People, who haven't been in the midst of an office removal before, would think that the above is a rather exaggerated description of the average office removal, but we, at Office Removals Erith, have been a part of the removals industry in London for long enough to know how tough, demanding and complex office removals really are.
There are no two office relocations alike, and each time there is a new set of specific challenges to be met. We like challenges though, and will be more than capable to organise and provide our customers with the right type of service at the right price.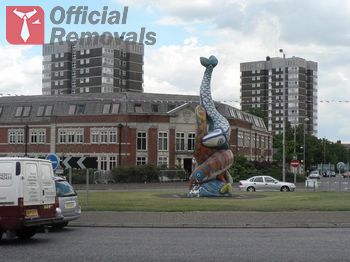 The company has sufficient technical capacity and industry expertise, as the only way to provide customers with cost effective office relocation solutions is to do things better than our competitors, and so far we have managed to be a real industry trendsetter, and a genuinely good service provider.
Being a professional office removal company means we are able to handle the entire removal from start to end, so our customers have less to worry about. Depending on the size and complexity of your office relocation, it might be a good idea to conduct a preliminary job viewing with one of our relocation specialist, who will discuss with you any additional issues or considerations concerning the removal. Efficient office removals require adequate, and timely preparations, and we will make sure everything is scheduled properly and carried out according to plan and schedule.
Office Removals Erith work with specially trained, professional movers, who are will handle each task with professional pace and efficiency, as we movers are grouped in teams which deal with designated tasks and procedures concerning the removal. Dealing with tasks systematically and doing things in the right order will ensure efficient and timely completion of the entire removal, without causing damage or misplacement.