Whether you are moving your office near or far, there is a ton of things to take care of, and a whole load of issues you need to consider, before you can complete the relocation successfully.
Any business owner or office manager, who has had to shift offices in the past, would be well aware of how true this is, and know how demanding and complex office relocations really are.
One way to resolve the situation is to organise the office relocation on your own, but this will more than likely get in the way of running your business properly during the removal itself and cause you to lose profits, and generate some unhappy customers. Another way to deal with the situation, this time effectively is to get in touch with us, and gain access to the best professional office removals in Farringdon.
A client had this to tell us
---
"I was never keen on hiring trained movers to organise my relocation for me but my wife insisted on it. I have to admit, that was a good call because you made our moving experience quite easy and speedy. I was impressed by your professionalism and so was the Mrs."
Roger R. – 11 April 2016
---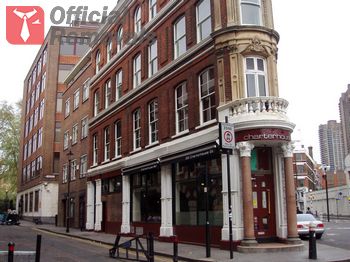 We are a specialised office removals company, which deals with all types of office and certain commercial removal requests and guarantee customers good planning, efficient execution and timely completion of the job. Our technical expertise, dedication and professionalism will make your office removal a breeze. We are able to expertly plan, organise, carry out and complete the relocation successfully within the shortest time possible, and with minimum disruption to your daily schedule and staff duties.
Our specially trained mover teams will visit your address at the specified time and quickly distribute tasks amongst them, as we need to have everything wrapped up and ready to go within the allocated amount of time. Our teams will also deal with packing, securing and labelling of items, as we need to make sure everything is delivered safely, and intact.
Misplacing of items along the way is not uncommon, but very frustrating for customers. In order to avoid such costly mishaps, our movers will list and label your office contents and make sure everything is there and accounted for. This is especially beneficial if you are shifting the contents of identical or multiple offices.
We are the experts of professional office removals in Farringdon and will live up to your expectations.