If causing damage to valuable items and equipment, or costly delays are not part of your idea of a well organised office removal, and should be avoided at all cost, then you have come to the right place, as here, at Finchley Office Removals, you have access to a wide range of professional grade, office removal solutions of the highest quality.
We value efficiency, punctuality and professionalism as much as our customers do, and we will do our best to meet and exceed your service expectations, no matter how complex or elaborate your moving requirements. We guarantee you safe handling and damage-free transportation of your expensive office contents, and we will take every bit of care and all the necessary precautions to pack, secure, and load your items safely and accordingly.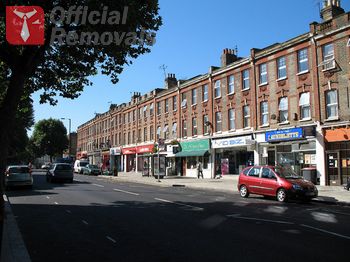 We recommend letting the movers decide how to pack, secure and load your office contents, and the particular order and loading priority of items, as they know how to do this right. Causing damage to valuable items and equipment is totally unacceptable for us as a professional service provider, therefore we work with well trained, professional movers, who are qualified and skilled to deal with all aspects of the relocation, and will be happy to do it for you, so you have less to worry about. Our removals are supervised by a qualified relocations expert, who ensures all stages of your office removal are carried out according to plan and schedule.
If you have any additional requirements or considerations concerning the removal, please discuss those with our relocations expert and we will do our best to meet your requirements without additional costs or hassles. We will try and complete the office removal within the shortest time possible and with minimum disruption to your schedule and staff duties.
If necessary, Finchley Office Removals can schedule and carry out your office relocation in a more suitable time, either out of business hours or on weekends, so that everything is completed on time, and with no disruption to other businesses on the premises. We are available for booking seven days a week.