Full scale office removals usually take up more time, effort and resources than initially anticipated and using specialised assistance for your office relocation might prove to be beneficial and save you some extra costs and hassles along the way.
We, at Fitzrovia Office Removals have made it our business to organise and provide customers with the most efficient and attentive, professional office relocation services and ensure all aspects of the relocation are handled accordingly. No matter how complex, elaborate or short notice your office removal is, we will do it right as we have the necessary technical capacity and manpower to expertly organise and complete successfully the entire removal from start to end.
Our aim is to provide our customers with complete end to end servicing, as this makes life easier for everyone. We are the experts of professional office removals and we will be able to devise and implement a customised relocation solution that best covers your requirements and budget constraints. Avoiding damage or misplacement of pricy office equipment and machinery during handling and transportation is crucial for a successful, cost effe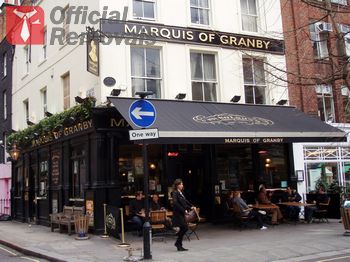 ctive office removal, therefore we will take every bit of care when handling your office contents and ensure risk-free relocation from A to B.
Our expert mover teams have the required practical skills and expertise to handle the packing and securing of items being moved. We recommend letting the movers determine how to pack and secure items accordingly as they know how to do this right. More so, proper packing cancels out the risk of damage during handling and transportation so our people will be extra attentive, and use only high quality packing materials.
Fitzrovia Office Removals owns and operates a large number of technically sound transport vehicles which gives us plenty of flexibility and provides customers with convenient and versatile transportation, with no additional costs or hassles. Our removals are supervised by qualified relocation expert, who ensures all stages of your office removal are carried out according to plan and schedule.
The company works observes all industry health and safety regulations and is fully licensed and insured.