Entrusting your office relocation to just any company out there is not advisable, as there is a lot at stake, and the margin for error is considerable.
If you want to take the guesswork out of moving offices and ensure everything is handled according to plan and schedule, then you definitely need the best office removals in Foots Cray, and no one can provide you with such an outstanding services better than us. We have the required expertise, technical capacity and manpower to deal with any type office removal, despite its scale or complexity.
Our aim is to provide you with attentive, efficient and affordable office removal solutions, which covers your requirements in a safe and professional fashion, without burning a hole in your budget. Comprehensive, end to end servicing is just what our customers need as running a business effectively while trying to organise a full scale office removal is a challenges in anyone's book. Yet, we can make moving offices a breeze for you and your staff, as we have been doing it for long enough to know how to organise, carry out and complete successfully even the most elaborate or complex office removals.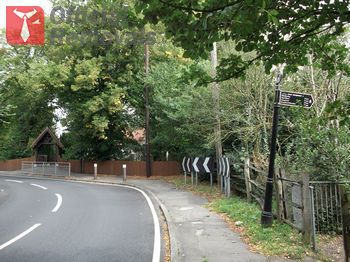 We give customers a genuine assurance of safe handling and efficient transportation of their expensive office contents, because we know how frustrating it is to pay good money to have items broken, and because of this, we have taken all necessary precautions and measures to ensure damage-free transportation from A to B, and no misplacement of items along the way.
In order to cover all aspects of your office removal, our diligent crew of specially trained movers will also deal with the packing, securing and loading of your office contents. If you are moving the contents of multiple or identical offices, the movers will also list and label all items and ensure nothing goes missing along the way.
Professional, and affordable office removals in Foots Cray are our job, and we will do our best to live up to your expectations, and give you the right service at the right price, with no fuss or hassles.
Top quality delivery services
Know that you don't have to face a full scale commercial relocation in Foots Cray in order to benefit from our help. We also offer affordable single-item delivery services of exceptional quality. So, give us a call even if you are moving just a couple of our assets as we will gladly assist you with the packing, loading and transportation. Keep in mind that we can haul anything from point A to point B, so don't worry about the size, shape and weight of the items that you are about to move.
All Stain's Church is beyond any doubt the most popular landmark of the district. It dates back to the first half of the 14th century and historians believe that it is constructed on the same site where once stood a 12th century Saxon religious edifice. Throughout the centuries the church has been the subject of numerous remodeling and renovation projects which have heavily altered the building's original appearance.