There are a number of tell-tale signs that a particular workplace needs to be relocated. When the right time comes for your company to move office, you will know it.
And yet, you should start looking for a new office space and for time-efficient office removals in London if things are either going incredibly great or terribly bad for your business. No matter on which side of the scale you are at the moment, you, your employees and your customers will benefit if you find a new spot for your company. By doing that you can:
Reduce your expenses
Increase your profits
Expand your client base
Recruit even more qualified professionals
If are not sure whether you should start packing or to refrain from making any changes at the moment, learn to recognise the basic signs showing you that you need to make a change.
Your business has outgrown your current office
If the office always feels crowded and if you can barely find room for the equipment you are using, it is time to go on an office hunt. You and your staff obviously need a bigger workspace and that is great since it means that you have all done an amazing job and the company has expanded. But before you start planning your office move, set a relation budget because that will prevent you from overspending. Just keep in mind that a bigger office space also means a higher rent.
Rent is too high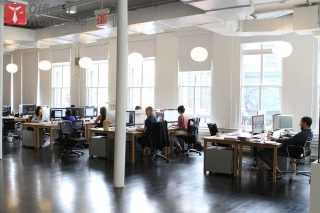 In case you already find it hard to cover your monthly rent, you should take a different approach – downsize. We know what you are thinking – moving into a smaller office may leave an impression upon your clients that the company is struggling to make ends meet. To avoid damaging your business' reputation, you can simply relocate to a more budget-friendly area. If your business is set in Central London, move it to a borough like Waltham Forest, for example. It is not too far from the city centre and it offers excellent transport links. Plus, there you will find affordable office removals in Chingford E4 that will make your move more inexpensive.
You need more customers
For a business to be doing well, it needs to easily attract new customers. Sometimes that is not only a matter of good marketing but also of having a strategic location. Consider the type of products or services you are offering and try to find an area in which they are in high demand. For instance, if you are a tutoring agency in London, you will have a higher chance of attracting new clients in a place like Highams Park, where there is a great selection of primary and secondary schools and even one special needs school. What is more, the presence of reliable office removal services in Highams Park E4 will make the relocation quicker, safer and more efficient.
Struggle to find suitable job candidates
The same goes if you are not able to find new additions to your team that are experienced and properly qualified. Businesses who have an office close to a large university, for instance, have a greater chance of recruiting the right people for their business.
---