Moving offices is a hectic period for any business owner of office manager. The process itself is not overly complex, but there are just too many issues and considerations to account for, and trying to do all that while running your business properly on a daily basis is likely to make the whole office relocation extra tough and complex. One way to ease the stress of moving offices, and make the whole process less of an ordeal is to look for а specialised office removals in Forestdale.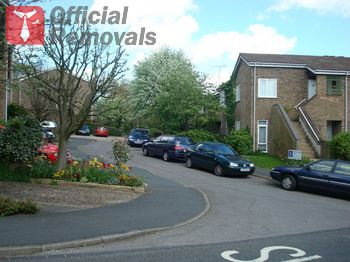 The place where you can find a large number of professional grade, yet cost effective removal solutions is right here! We specialise in all types of professional office and certain commercial removal services and guarantee our customers reasonable costs, attention to detail and punctual and attentive servicing. Our aim is to provide customers with a genuinely good relocation service that actually saves time, effort and money from having to organise and deal with everything on their own.
A comprehensive, end to end office removal service will also prove to be beneficial for your daily business engagements and staff duties, as we will take care of the entire relocation, while you get an opportunity to manage your business effectively for the time being. We will do our best to complete the entire office removal within the shortest time possible and with no disruption to other businesses and occupants on the premises. We understand the importance of proper packing and securing of items being moved, as avoiding damage or misplacement during shifting and transportation is essential for us and our customers.
Due to this, our movers will handle the packing, securing and loading of your office contents. Special care and consideration will be taken when shifting expensive office equipment, machinery and furniture. Should you be moving the contents of multiple or identical offices, our mover teams will label and list the contents of each office, which ensures nothing goes missing, and makes unpacking and distributing much easier and more efficient. Professional office removals in Forestdale are our specialty, so make us your top service choice.
Forestdale is a neighbourhood set in the south-eastern part of London, in the Borough of Croydon. There are two great schools in the area that provide primary education – Forestdale Primary School and Courtwood Primary School.
Forestdale lies in the Southermost part of London in the South East parts of Croydon.