Punctuality, professionalism and reliability are key factors for successful office relocation. Most business owners, who have had to move offices in the past should be well aware of the risks and concerns involved in full scale office relocations, and so are we.
Office Removals Fortis Green specialise in all types of office relocations and certain commercial removal services, too. We are the true experts of commercial and office relocations and will be able to organise and carry out any type of customer removal request and ensure top quality results at reasonable prices. Proper planning is essential for successful office relocation, which means that everyone and everything must be packed up and ready to go on the day of the removal.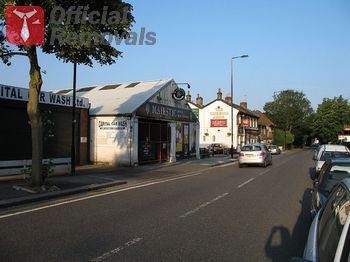 The planning stage is quite essential, therefore it will be handled by one of our qualified logistics experts who will supervise the entire process and ensure everything is carried out as planned and scheduled. This same person will also discuss with you any additional requirements or concerns you may have, so feel free to inform them in detail of your expectations and considerations. The more information we have, the better office removal service we can provide you with.
Timely completion is also crucial, as costly delays are to be avoided at all cost. Getting everything done right within the allocated amount of time, means less downtime for your business i.e. fewer lost profits and unhappy customers, as well as no penalty fees for failing to vacate the current property timely. In order to ensure safe handling and damage-free transportation of your expensive office contents, Office Removals Fortis Green works with specially trained, professional movers, who know their work inside out and will be able to cover all aspects of your office removal with professional pace and efficiency.
We understand and appreciate that certain office removals must be carried out on a very short notice or on a tight schedule, this would be no problem for us, as we can plan and schedule the removal for a suitable time, even after closing time or over the weekend.