When it comes to professional grade office removals, there is simply no room for error or lack of technical expertise, as there is too much at risk, and failing in any aspect of the office removal can turn out to be disastrous.
One way to consider the situation from all angles, and make sure all bases are covered so to speak, is to use specialised office removals in Friern Barnet. Indeed, using one such service will cost a certain amount of money, but this would be money well spent, as you receive professionalism, punctual and reliable servicing and highly efficient work practices, which mean no risk of damage or misplacement of your office contents.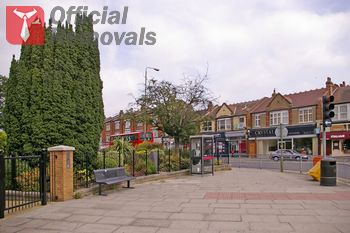 Our company has the required technical capabilities and industry expertise to organise and carry out any type of office relocation, despite its size or complexity. We have been an active participant in the industry for quite some time now and this has helped us gain invaluable knowledge and insight into what customers expect of a professional grade office relocation service that is actually worth it. We have taken this into account and have been providing customers in and around Friern Barnet with highly efficient yet affordable office removals ever since.
As we need to avoid damage or misplacement of items during handling and transportation, we work with specially trained, dedicated moving professionals who can expertly deal with all aspects of the removal process from start to end.
After scheduling your office relocation for a suitable off peak time, you will be visited by our diligent, well organised mover teams, who will arrive timely and commence work immediately, as we need to have everything wrapped up and ready to go.
Costly delays are not included in the service, and we will do our best to avoid such. Special care and consideration will be taken when packing, securing and loading of expensive office equipment and machinery. Professional office removals in Friern Barnet are our business, and we always do everything we can to meet customer expectations.