Relocating your place of business is a complex project, which requires good planning and timely execution and completion. Office relocations rarely go according to plan and schedule though, especially when owners or managers are trying to divide their attention and managerial skills between running a business effectively and organising full scale office relocation on a tight schedule.
If you are looking for a better, more efficient way to move your place of business to more suitable location, without having to incur astronomical costs or sustain damage to items and equipment, then we at Office Removals Gypsy Hill have what you need.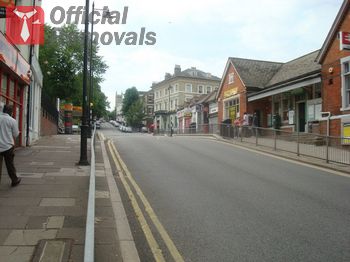 We are a locally based, specialised removals company, which deals with all types of office removals, no matter how complex or elaborate your service requirements. Professional grade office relocations are serious business, and we will take every bit of care and attention to give you the right service at the right price. Our office removals are fully comprehensive and cover all aspects of the relocation process from start to end. We leave nothing to chance and will account for all issues, big or small, which may arise during the removal. Professional expertise and efficiency are vital for successful office relocation, we understand this and work with specially trained, professional movers, who possess the necessary practical skills and technical expertise to deal with all aspects of the removal process.
Working with dedicated, seasoned professionals cancels out the risk of damage or misplacement of expensive items and equipment during the removal, as our people will take special care and consideration when sorting, packing, securing and loading of your office contents. Office Removals Gypsy Hill has the required technical capacity and will be able to organise efficient and risk-free transportation of your items from A to B.
We own and operate a fleet of transport vehicles of different payload capacity which means we are extra flexible and efficient, as we always have the right van for the job.
Cost wise, our services are reasonably  priced and easily within reach of all businesses either big or small. Free quotes are available upon request.