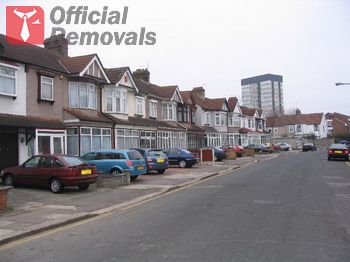 If you are business owner, who is looking to relocate their office, but at the same time you need to be running your business effectively on a daily basis, then the whole project would seem like a mammoth task, and likely leave you frustrated and stressed. Moving offices doesn't have to be the hectic exercise most people expect it to be as there are many things you can do to make your office relocation swifter and more efficient. Perhaps using specialised assistance is the single most effective thing you can do in order to make your office shift swifter and more manageable, not to mention more affordable.
One place where you can find and choose from a wide range of cost effective removal solutions is Gants Hill Office Removals – the local relocation specialists. We specialise in all types of professional grade office removals and will be able to expertly plan, carry out and complete successfully your office relocation as per your personal requirements and budget constraints. Depending on the scale and complexity of your office removal, Gants Hill Office Removals might suggest conducting a preliminary job viewing with one of our qualified logistics experts, who will walk you through each step of the removal process and explain why and how we do things. The idea of discussing your requirements and concerns with our relocation expert is for us to provide you with better, more efficient removal service that meets your requirements and budget .
Being a professional service provider, obviously cover all stages of the removal. This means we will plan and schedule the relocation in such way as to avoid any costly delays or excess disruption of your daily staff duties. Using our structured, highly efficient removal solutions means your office relocation will be completed timely, which is essential if you want to avoid prolonged business downtime and penalty fees for failing to vacate the current property timely.
Property removals made easy!
We can save private and commercial customers in Gants Hill the stress and steep costs of relocating their home or business by organising and providing the most efficient and affordable removal services in IG2 area. We deliver exceptional quality service at excellent price.
We prepare and provide accurate service quotes which reflect the actual scale of the removal, and meet individual budget requirements as much as possible;
We organise for free job viewings and onsite quotations which helps us come up with best possible price given the circumstances;
None of our quoted figures contain hidden fees or unmentioned additional charges;
We employ professional removal teams who take care of the entire removal from A to Z.
Our diligent, well-organised mover teams will deal with sorting, packing, securing and listing of your office contents, as they need to ensure safe handling and damage-free transportation to your next address.
Gants Hill is the name of an area and large road junction in the northeast of London. The area itself is a suburban development which underwent extensive renovation and improvement in the late 2000s. Most of the redevelopment was done by Transport for London. The project was completed by an official visit of then-mayor Boris Johnson.