Relocations can be expensive, especially if you are moving during the summer on a weekend. However, this does not mean in any way that people on a tight budget cannot benefit from reliable and licensed man and van services. The only thing that they have to do is to trim some of their removal costs in order to employ professional movers.
Move during non-peak periods
As we mentioned above, relocating during the a weekend in the summer can be quite costly, as that is the time when man and van companies are on high demand and therefore are the busiest. So, if you can be flexible about your moving date, you can opt to carry out your removal during the week or even better during the winter. This will drastically cut your removal costs and you may even benefit from a lucrative mid-week discount.
You do not need the things that you keep in the attic
The math is simple, the more items you take with you, the more you will have to pay for man and van services. Take your time to shed your possessions and relocate only your essential and most valuable belongings. Sort your personal effects into three groups: to keep, to donate and to throw away. In the first pile, you should put items that you have used regularly during the last twelve months and objects that hold important sentimental value. The rest of your possessions should be sorted in the remaining two groups in dependence of their condition and functionality.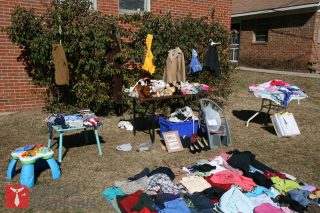 If your budget is narrow, you can augment it by organising and hosting a yard sale. Gather all the items that you would not be taking with you and sell them. Keep the prices reasonable and do not be shy to haggle with the buyers. The more you get the better.
Do not book the first movers that you find
Look for man and van contractors such as Official Removals in London that offer you the best value for your money. This way, you will have the peace of mind that you are benefiting from a reasonable quality/price ratio and that all your belongings would be brought to you in a safe and timely manner.
Always have insurance
Insuring your possessions will augment your moving costs, which is contradiction with your initial goal to trim your expenses. However, it will provide you coverage in the case of an accident, which may turn out to be even most costly than having to pay a few bucks for insurance.
You will be charged in dependence of how much work the movers will have to do. So, do as much as you can yourself. For example, you can pack your belongings and label them. You can also haul a portion of the items with your personal automobile and spare a few round trips to the movers.
As you can see, using professional moving services on a limited budget is not impossible if you plan things properly and trim some of the expenses.
---