If your business is located in the area of Cowley and you need any help moving your office to a new place, we would be glad to assist you.
We are a company specializing in office relocations and we offer our services related to office removals in Cowley. Whenever you need help managing a project that involves some kind of Cowley office removals, please do not hesitate to contact us immediately. Our customer service line is opened 24/7 and no matter whether you choose to call us on the phone, or just write a message to us in the online contact form or the e-mail, we guarantee to answer promptly. We will have a friendly and informative discussion about all your needs and we will take the time and the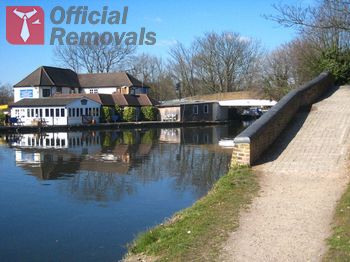 effort to tailor a special individual plan according to which your office removal will be carried out. If you have any questions concerning the task you are hiring us for, you are free to ask and receive a polite and knowledgeable answer.
You can calmly leave all worries behind. Our trained specialists know exactly how to carry out office removals so that they are free of hassle, stress and unpleasant moments. Neither you, nor your employees and client will suffer from the removal – your work can resume the very next day. We are known to be hard and fast working and we approach every task with the same degree of dedication and professionalism as the next one.
We maintain a fleet of modern vehicles. We have both vans and trucks, so no matter how big your office is, we will have no problem finding the right vehicles for moving it to its newly assigned location. Our staff will pack your furniture and equipment and load it using state of the art packing and loading equipment. The trucks and the vans we operate on the other hand are all equipped with safety gear in order to ensure a safe transportation for your items.
We are your best choice of a moving company in Cowley. Call us today and take away all the stress out of your office relocation.