We move offices with efficiency and style.
Who are we?
We are a professional moving company specializing exclusively in office removals in Coulsdon. We have an established reputation as being among the most reliable providers of such a service in the whole area and we work on very competitive prices. Our team of moving professionals consists of some of the best specialists working in the field today and they operate with only up to date equipment and modern vehicles that make Coulsdon office removals easy and hassle-free.
Where do we operate?
As it has already been mentioned, we operate in the area of Coulsdon. We are a locally owned and operating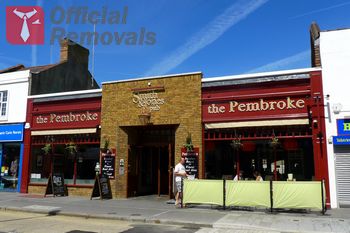 company with deep connections to the community. It is a fast growing region in the London Borough of Croydon and with the recent plans for serious developments of Cane Hill, it is only beginning to expand. This is the reason Coulsdon is so attractive to business owners from all over London. We believe that an impeccable office removal service covering the whole area is a must and we are dedicated to the task of providing it.
Safe storage for your office equipment in Coulsdon
In addition to managing the specific details of your office relocation in the area of Coulsdon, we would be happy to offer storage for your goods near CR5 too. Our facilities come clean and very well secured. Your furniture, office equipment and archives would be in a safe place with us and you can check them in and check them out at any time you wish. Get in touch for more details, booking and a quote.
What we offer?
We offer high quality of service delivered by some of the best specialists operating in the field of office removals not only in Coulsdon, but in the whole of London. No matter how big or how small the project we are hired for is, we are ready to take it up and carry it out according to all the highest standards of the business. We work on the most competitive prices available on the market and we are happy to be able to provide our services to more and more people and businesses. The fact that a large portion of our business comes from recommendation of past clients of ours, who have had us help them with their office removals, is enough to ensure the high quality of the job we do.
We can be contacted at any time for booking and quotes at the numbers provided or online. The means of communication are not important to us, it is our clients' satisfaction that matters.
Coulsdon is a district that is located some 13 miles away from Charing Cross. It is known for its largely suburban character, but also to being home to a number of industrial, automotive and distribution services, convenience, standard socialising and niche retail. Old Coulsdon is the historical part of the district – the location of the former village. There are several other distinct parts of Coulsdon too.