If you are eager to start your own company, this is perfect. The future belongs to the innovators and entrepreneurs who dare to venture into the unknown and defy the conventions of the nine to five job scheme. But there are things that you need to be prepared for when you are planning on opening your own company.
The key to success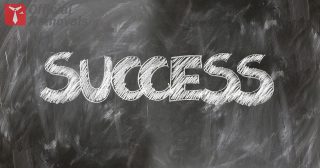 There are many things that will help you build a successful business, but none of them is as important as being properly prepared to meet the challenges that wait for you along the road. By knowing what to expect you will be able to more adequately respond to even the harshest of problems that may arise along the way. Here are some things that you need to consider:
You cannot expect from anyone involved in your start up to demonstrate the same degree of commitment to the mission as you. You are only responsible for yourself. You can however make a conscious choice to work only with people whom you can trust to be open with you even if your hit a bump along the way.
The right location for your business is just as important as anything else. You should carefully research what types of businesses are based in the area that you consider leasing an office at and then assess whether or not the district in question fits the profile of your future company. Once you pinpoint the right location, finding reliable office removal services in Downe BR6 or a dependable commercial relocation contractor in Edgware HA8 (or any other part of Greater London that has captured your attention for that matter) is not going to be such a hard thing to accomplish.
Most start-ups actually fail. You cannot begin your company with the idea that it is not going to survive for more than the year, but the harsh reality, especially in a competitive business environment such as London's is that most newly founded ventures do exactly that. So be prepared for failure the first time, and most importantly – be ready to, should your fall, stand up, dust off and start again. That is the only fool-proof way to guarantee you will achieve something.
Working with clients is not always an easy thing to do. No matter how dedicated you are and how good at your job, chances are that there will be days you will hate the human race. Deal with it.
You will not be at 100 % all the time – avoid the risk of a burnout by giving yourself a break every once in a while. Proper rest is just as important for successful business persons as hard work.
And a bonus tip
Always keep your eyes on the end goal, which is building a successful business you can be proud of. If you keep a positive attitude, chances are that you will attract some good karma on your side that is going to help you achieve your dream – faster and easier than you have ever expected.
---