For many years the London Borough of Hackney was viewed as an unattractive place which had high crime levels and many deprived areas. These days, however, the borough has changed for the better. For that, we can partly blame the 2012 London Olympics. Hackney was among the boroughs that hosted this huge sports event and, as a result, it benefited greatly from the massive gentrification that took place in London in preparation for the Summer Olympics. Another reason why Hackney has been generally overlooked by home-seekers in the English capital is the fact that it has only two tube stations on its territory. That may have been an inconvenience a few years ago but nowadays, the borough is serviced by three different London Overground lines. Plus, Hackney is just a few minutes away from Central London. Therefore, locals enjoy a fast and easy commute. But this is just one of the many great things about this London Borough. Let's take a look at the other benefits you can enjoy if you choose to move to Hackney.
History and nature brought together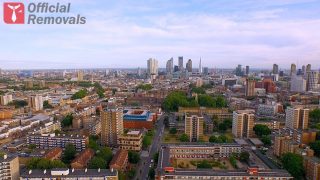 The London Borough of Hackney is home to about 1,300 listed buildings and many of them can be seen in the area of Hackney. This district is made up of four different localities and one of them is Hackney Central which also functions as the centre of the borough. Namely, there you will find a cluster of important historic buildings such as Hackney Empire and Hackney Town Hall. Other listed buildings in the Borough of Hackney include:
Church of St Leonard;
Hoxton Hall;
Old Tower of Former Church of St Augustine;
Pond House;
St Chad's Vicarage;
Church of St Columba;
So, if you want to live in a place that is filled with magnificent old buildings, pack your belongings and call a trusted moving company. Reliable office removal services in Hackney E8 are also available, so setting up an office here is also possible.
The Borough of Hackney has about 25 conservation areas on its territory and many parts of it tend to be green and lush. Hackney Marches is among the greenest spots in the borough because it is mainly made up of grassland and it is among the biggest areas of common land in the UK capital. But even here, the availability of services and amenities is quite decent. For instance, you can quickly find an affordable office removal service in Hackney Marches E9 even for last-minute jobs.
Inner-city districts but with a twist
Hackney is an Inner London borough. However, that is not the case in Dalston since this area has gated communities and spacious houses which is more characteristic of Outer London districts. The fact that this place is only a short commute from the City and that there is a great availability of secure office removals in Dalston E8 shows that it offers the best of two different worlds.
Affordable, artsy and business-friendly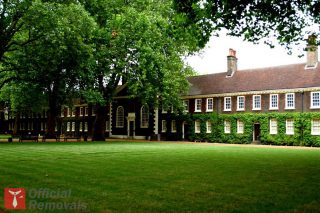 Rental prices in many districts in Hackney have been on the rise lately. Luckily, there are always budget-friendly alternatives nearby. Hackney Wick, for example, is known for its reasonably priced studios. But even if you are planning to move your business in the area, you will still be able to reduce your monthly rental costs. To start on the right foot, however, make sure you rely on cheap office removals in Hackney Wick E9. This is also an area that is home to many art venues such as The Yard, the Schwartz Gallery, the White Building and etc. That and the low prices in Hackney Wick have managed to lure many creative and artsy individuals to the area.
An even more artsy spot in the Borough of Hackney is Haggerston. Just like those in Hackney Wick, the creative professionals in this area are attracted by its inexpensive properties. For that same reason, Haggerston has started to turn into a thriving business hub. Many start-up companies, especially those who work in the sphere of technology, have been priced out here from desirable nearby areas like Shoreditch and Hoxton. To make that transition smoother and faster, many of them have relied on insured office removal services in Haggerston E2 that are carried out by qualified movers.
Despite its troubled past, the Borough of Hackney has successfully turned into an excellent spot for a wide range of people.
---