Office removals are often quite troublesome – even more so than domestic ones. Naturally, it is always better to have your workplace relocated by professionals, or at least have a reliable moving company to help you with the most taunting tasks. If we are talking about small offices – or even a home office, you might be tempted to tackle the project on your own.
Feel free to make use of these tips that are going to make the whole process a lot easier.
Get the right supplies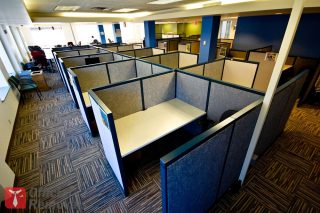 Naturally, the first and most important task that you need to cover is to make sure that you have the tools of trade that are going to help you secure your goods for the road. Plastic totes are a real must when we are talking about moving commercial spaces. They will help you speed up the packing and the unpacking process. They are not that expensive to purchase either, so you will not have to strain your budget a lot either. This type of box is perfect for storing files, books and many other office supplies and items. The biggest con of using totes is the fact that they are quite easy to stack up efficiently on a truck. And the best thing is that you do not need to actually buy them, rather you can just rent them for a day.
If you have more than one computer that you would be taking to the new office, you might think about renting out a cart – or several, depending on your needs. Those are pretty handy for stacking up both computers and monitors for faster and safer move from the office to the van and then from the van to the new office. There are even specialised carts that are designed specifically for moving monitors.
Do consider hiring movers
No matter how confident you are in your ability to tackle the project on your own, do not hesitate to seek out the nearest licensed office removal firm in Downham BR1 or whichever area you are based at. Having specialised office removal service in Cockfosters etc to fall back on is definitely the right thing to do, because the experts there can provide you with the assistance with the logistics and even some useful advice on how to finish up the job faster, safer and in the best interest for your whole company.
And some additional pro tips
A few other things to consider include:
Empty all file cabinets well in advance. This will make them lighter and easier to handle. If you can disassemble them, it will be even better.
Prepare the floor plan for the new place so that you know what to take, and what not, as well as how the loading and unloading of your boxes and crates is going to be handled.
Do not underestimate the importance of labels. To be fully prepared for your office relocation, you should make sure that every box has its content and the place it is going to clearly stated on the outside.
---