Full scale office relocations usually require undivided attention and a good set of managerial skills. So far so good, but full scale office removals also end up costing more time, effort and money, than initially planned, and unexpected issues can hamper your efforts at any time. Not to mention, dealing with your office removal will likely get in the way of running your business effectively on a day to day basis.
There is a way to make moving offices swifter and more manageable for you and your staff, and that is to use specialised office removals in Fulwell. We consider ourselves to be a well-established, locally based removals company, which offers customers a wide range of cost effective, highly efficient office removal solutions of professional grade and exceptional quality. We have all the necessary expertise, technical capacity and manpower to organise and complete the removal successfully, and keep things within budget. We can provide you with customised office removal solutions, which best cover your specific requirements and budget constraints.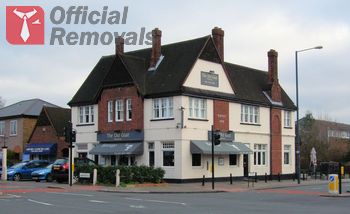 We will plan and carry out each stage of the removal process and ensure everything goes according to plan and schedule, from packing and wrapping of items to be moved, to issuing your service invoice in the end.
Should you have any specific requirements or additional issues concerning the removal, please be sure to discuss those with one of our logistics specialists in advance of the actual removal. Being aware of specifics before the moving date, will help us provide you with a better office removal service.
Our office removals are supervised by a qualified relocations expert, who ensures everything is going ahead as planned. All work is carried out in accordance to applicable industry safety regulations.
Qualities and qualifications of our friendly movers in Fulwell
| | |
| --- | --- |
| Qualities | Why is that important |
| Very experienced | Can provide each client with a custom-tailored solution |
| Checked and handpicked | Can be trusted with the handling of customers' most valuable and fragile possessions |
| Excellent interpersonal skills | Smooth and easy communication with clients |
| Highly skilled | Capable of coping with challenging moving jobs |
In order to avoid damage or misplacement of items during transportation we work with dedicated, seasoned movers who have the right skills and expertise to handle each aspect of the relocation process with professional pace and efficiency. Cost wise, our office removal services are comfortably priced and affordable by all businesses.
Top quality office removals in Fulwell are our specialty and we won't disappoint.