Full scale office relocations are complex projects, which require good planning, suitable timing and timely completion.
Think of office removal projects as an elaborate machine, which needs to be fine-tuned each time it is turned on. If any system or part of this elaborate machine is malfunctioning or not working at all, then the entire relocation projects is at risk. One way to ensure your office removal mechanics are functioning properly and everything is working out according to plan and schedule is to use specialised office removal services.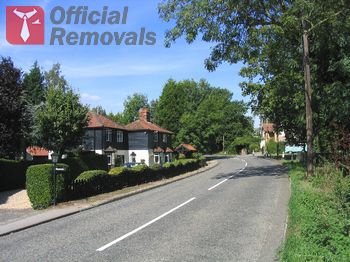 As we happen to provide the best office removals in Havering-atte-Bower, and want to save customers the time and effort in looking around the most suitable offer, we would like to invite you to take part of a better moving experience and feel the difference that professionalism, expertise and dedication will make for your office removal project. We know office removals inside out, as we have been an active part of the industry for long enough, to know what customers require of a genuinely good removal service. Our aim is to provide you with fully comprehensive, end to end servicing, which covers all stages of the removal process with professional pace and efficiency. Our technical expertise is unrivalled, we have gained an invaluable understanding of the inner workings of the removals industry and office relocations in particular, which has made us a natural choice for all business customers, who can appreciate a punctual, reliable and highly efficient office removal service.
A look inside our moving vehicles
| | | |
| --- | --- | --- |
| Safety features on board | Performance | maintenance |
| Moving belts and straps | Eco-friendly | Latest-generation models |
| Air-ride suspension | Fuel-efficient | Maintained by qualified mechanics |
| Van ramps | Fast | Fully insured |
Obviously, being a professional service provider, we need to avoid damage to expensive office equipment, which means we need to ensure safe handling and risk-free transportation. This would be no problem for us, as we work with dedicated, highly skilled professional movers, who will take every bit of care and precaution when shifting, loading and transporting your items. Being able to organise and carry out the most efficient and cost-effective office removals in Havering-atte-Bower is no easy task, but we intend to keep up the good work, and want to extend our services to more customers through adequate costs and attentive servicing.