Office removals rarely go according to plan and schedule, especially if business owners or office managers are trying to deal and organise the whole project amidst other day to day duties and commitments.
If you are based around the NW4 area, and currently in the process of organising your office relocation, perhaps your project and budget will benefit greatly from using our professional office removal solutions of guaranteed quality and efficiency. Our name is Office Removals Hendon, and our aim is to shift your office from A to B in the most efficient, affordable and professional fashion, without margin for error, or excess costs. We arguably provide the most attentive, punctual and reliable office removals in Hendon, and we intend to keep up the good work through providing all customers with individualised service solutions, which give them the required convenience, flexibility and cost efficiency.
Being a professional, highly experienced service provider, Office Removals Hendon is well aware of how specific and demanding office removal projects really are. This is why, we leave nothing to chance, and consider the situation from all angles, in order to devise and implement the most suitable and efficient way to carry out and complete your office removal. Our fully comprehensive office removal services in Hendon will cover all aspects of the relocation from start to end. Our expert mover teams will arrive at your address, at the requested time and commence work immediately in a diligent, well organised manner.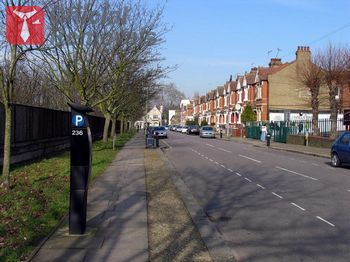 We will begin by packing, securing and listing the items you are moving. We are very serious about prep work, as we need to ensure safe handling and damage-free transportation and delivery of your office contents, so please bear with us if we seem overly concerned at times. Obviously, full scale office relocation is a complex process, which must be managed and conducted properly, without any costly delays or unexpected setbacks. Due to this, and many other reasons, the entire removal process is supervised by a qualified logistics expert who ensures each step along the way is executed properly and completed timely.
Hendon office removals have never been easier or more affordable for local customers, as we can expertly deal with the situation from start to end, and have your office transferred over to your new address quickly, safely and affordably. Our professional office removals will surprise you with moderate prices and genuine value for money.