Most of professional moving companies offer an array of different services to their customers in order to maintain their reputation and increase the customer base. They help their clients move without a hassle and they are available for any queries they might have, even when it is something as delicate as antiques. However, there are few items movers will refuse to move for different reasons. Some items are not legal, others are not safe, etc. So, even though the movers are more than willing to provide the best service their clients expect, some items are just too dangerous or illegal to be transported. Therefore, it is important to be informed of all the items and goods that are not allowed to be transported by a moving truck or van in order to save time when packing.
Here are few tips on what items to skip packing or dispose of before your moving day:
Hazardous goods
Any explosive, flammable and corrosive goods are illegal to be transported by moving companies. There are many risks related to this practice, including risk to the environment, risk to the possessions, risk of injuries, etc. Some of the items that are not allowed to be moved by a moving company include fireworks, pesticides, motor oil, candles, paint, alcoholic beverages, etc. Additionally, movers will not move cleaning supplies because such products could get spilled and cause a damage on your other possessions. Therefore it would the best to dispose of all cleaning supplies before the moving day. However, if you are moving locally, you can consider taking some of the supplies with you in the car, but if it is a long distance removal, dispose of it properly on time.
Your pets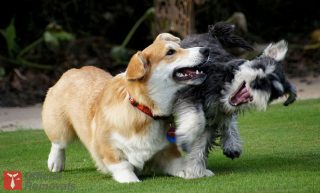 Professional movers will not move your pets inside their moving truck. The conditions inside a van might endanger your pet's life. You need to make different plan to make sure your pet reach your new home safely and quickly. If it is doable, you can take your pet with you in your car. This way of transportation is probably the safest for your pet. Also, pets sense the changes so your removal will affect them too, and this is why taking them with you will calm them and make them feel safe. However, if you cannot take them in the car with you, you can hire pet movers that will make sure your pet arrives at your new address in perfect health.
Food
Movers will not move perishable food because even though it is not explosive and similar, but it can cause a lot of damage after it goes bad. And once it goes bad, it creates a nasty odor, which can attract insects. Whether it is about fresh food, frozen food or any other food, make sure to avoid packing these for your removal, regardless if you are moving long distance or locally. So, there is one option left here: give your food to your friends or neighbors before the moving day, or donate the food to those who won't refuse to take it.
---