Londoners are quite enthusiastic when it comes down to putting together their own furniture. Statistics show that shops, which offer ready-to-assemble pieces of furniture, such as IKEA, are trending. With this in mind, it is not difficult to guess why British furniture has seen a recent uptick in its overall value. Connoisseurs, companies and DYI enthusiasts at home have been quite happy to provide ready-solutions to a variety of pressing issues, which pertain to the assembly of furniture. However, as technologies reshape every lifestyle, it is safe to assume that the same is happening to other industries, including carpentry and furniture. Today, you may order from IKEA and still have some trouble putting together the odd bits of wood and metal. Nevertheless, solutions are available on the cards.
IKEA Goes Beyond its Initial Offer
IKEA is now expanding its offer, adding new assembly crews in the United States, after it has successfully carried out a similar move throughout Europe and the United Kingdom in particular. The company has considered the move after receiving complaints that its furniture would be clunky upon completion and wobble. IKEA has been quick to act and quash negative reviews by offering assembly services on the spot after delivering the assembly furniture. Understandably, some detractors have found reasons to be dissatisfied, and have made pressing demands from the company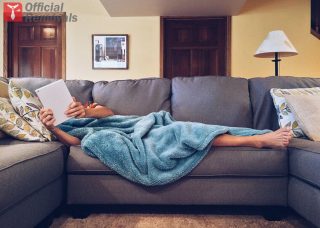 IKEA's furniture however is superb. The company delivers seemingly simple and clean designs kept in the best traditions of Scandinavian interior for the home. IKEA's services are particularly useful and they do not simply matters just for homeowners. If you are changing households, for instance, you may have ordered a removal surface, and quite understandably, the crews will have to deal with a lot of furniture and other large objects.
Naturally, it comes as an immense relief for crews to be able to disassemble a large dinner table and gently put it in the back of the truck. Relying on ready-to-unpack furniture is definitely an advantage (as compared to something like a piano removal). Instead of transporting everything in several courses and booking an extra lorry, the company will be able to carry everything in a timely fashion.
The Future of UK Furniture
Naturally, IKEA is not the only company, which has been bringing novelty to the sector. If you consider the United Kingdom as a whole, you will notice quite a few noteworthy deals taking place in the recent months.
With this in mind, following investment patterns throughout the British island in the furniture industry is definitely worth your attention and we advise you to keep tracks of everything as it transpires.
You will also be pleased to buy British as soon as you find out that furniture is tested for a variety of key metrics, including how fire proof it is. Materials are regulated closely, and you may rest assured that the best experts are concerning themselves with the safety of your household as a whole. Whether you are changing homes with the help of a removal service or just shopping around, make sure to keep your eyes peeled for British excellence.
---