We, at Official Removals, have the best removal services and the highest quality staff in West London. Our customers are always guaranteed to get premium removal solutions all of which are available at affordable prices. Although we offer all types of moving help, we specialize in business removals. Our expert team in West London is capable in handling a wide range of office removal projects, regardless of their size or specifications, because our friendly personal has:
Access to modern and reliable moving equipment and vehicles
Enough experience to be able to easily cope with unexpected challenges
Skills acquired through both training and practice
Patience and dedication to find the right commercial solutions for you
In addition to that, Official Removals can provide different removal services that are designed specifically for the needs of office removal jobs. Some of the most popular of them include:
Availability of secure storage space in West London
Insurance for items in transit
Flexible office removals in West London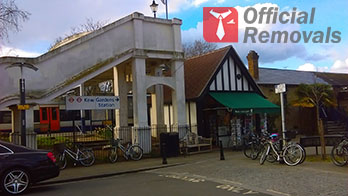 In business, time means money. Therefore, we know that customers prefer to book office removals in time that will not obstruct or interfere with their busy schedules. That is why our reliable staff is always ready to offer you their expert moving help and tips. We maintain an all day and night client support service, enabling you to reach us at any hour or day. Also, you can hire our friendly professionals not only on regular working days, but also on public holidays. We are so flexible that we even respond to same-day and last-minute bookings in West London. Our personnel are able to offer you an incredibly speedy removal service, since we have equipped them with specialized moving vans and gear. In addition, we are a removal business with enough experience to be able to organize and perform different removal projects in an effective way, saving our customers even more time.
Packing solutions for W postal area business removals
Here's one advice from our experts – do not underestimate the important role that packing can play in the removal process. If you fail to properly wrap and pack your office furniture your possessions, than you risk damaging or breaking them during their transportation. Even though our company will use only top notch moving vehicles to transport your items, we cannot guarantee their safety if you have not packed them correctly. To avoid any bad surprises, you can order professional moving boxes from us. We will bring them to your door and won't even charge you for the delivery. If you prefer, you can also leave all the packing in the hands of our skilled team of packers. They will come to your office and pack all of your belongings very quickly and effectively.
Affordable office relocation services to all parts of West London
Do not think twice and call us now, if you want to enjoy the fastest and most professional business removal services in West London at a very affordable price.
Speedy office moving anywhere in West London
Efficiency is the key factor to any successful office removal in West London. That is why our teams will that your project in any W postal district is completed precisely on schedule, even if that means that we work overtime. You should definitely get in touch with us if you want your West London commercial relocation carried out on time and all contractual obligations you have are met.
West London is a rapidly developing part of the English capital that features parts of different London boroughs, including London Borough of Camden, London Borough of Ealing, London Borough of Hammersmith and Fulham,  London Borough of Brent, as well as the London Borough or Kensington and Chelsea. A big part of Nothing Hill, the wealthiest district in the English capital, is also set in West London. Similar is the case with the district of Kensington known for its long list of tourist attractions, like the Royal Albert Hall and the Albert Memorial. Kensington Gardens, Holand Park and Hyde Park, which are all part of the so-called "lungs" of London, can also be found in this area.
Among other things, West London is well known for being home to some of the most popular tourist attractions and locales in the capital. No matter whether we are talking about Westminster Abbey or the vibrant streets of bohemian districts such as Camden or Kingston, you will not be disappointed. West London is also home to Wimbledon, the place that hosts the eponymous tennis tournament, which is the largest open air annual sports event in England.